Key features of B72 Retouching Gels that differ from conventional retouching media:
Painting wet-in-wet on a small up to a very large scale.

Painting textures and impastos.

Painting with a palette knife.

Imitating traditional megilp.

Painting glazes wet-in-wet.

Glazing over large areas.

Painting on absorbent supports, avoiding paint migration and their discolouration.

Retouching absorbent and matt paint.


Imitating almost any painting technique including the idiosyncratic techniques of modern and contemporary artists.
B72 Retouching Gels allow the conservator-restorer to paint rich textures with high impastos, to paint wet-in-wet and to glaze over large surfaces with this modern, stable, non-ageing material. B72 Retouching Gels are based on Paraloid B72 with an addition of HALS (hindered amine light stabiliser) dissolved in low toxicity propylene glycol ethers.
The introduction of liquid crystal based B72 Retouching Gels by ArtCare has opened a whole new realm of possibilities in manipulating retouching/inpainting media. They address situations in which to attain the desired result with a simple solution of retouching resin was previously impossible.
Research into textural retouching media was carried out at Ecole nationale supérieure des arts visuels of La Cambre, Brussels by Gaëlle Pentier. The results were published on line 'Structurer à l'étape de la retouche' and presented at the 2nd International Meeting on Retouching of Cultural Heritage, Porto, Portugal, 24-25 October 2014. pp 192-208. (Adobe Reader is required).

Test results demonstrated that B72 Retouching Gels showed an excellent light stability. They are the most manageable retouching medium in comparison with the others in the study. They are very instinctive and easy to use. Their colour, when pigmented, does not change during the drying stage.
B72 Retouching Gels and their properties and applications were presented at the Retouching Complex Surfaces Conference organised by the British Association of Paintings Conservator-Restorers and the Institute of Conservation on 20th April 2007 at the Courtauld Institute of Art in London.

The talk 'Paraloid B72 Gels as media for retouching' was presented by Patricia Smithen (conservator of modern and contemporary paintings at the Tate Gallery, London). Delegates at the conference had an opportunity to test practical applications of the media at the workshops run by Peter Koneczny and Stuart Sanderson (both private painting conservator-restorers, London).
The conference review, together with a detailed description of the workshop, are published in The Picture Restorer (The Journal of The British Association of Paintings Conservator-Restorers), Number 32 / Autumn 2007, ISSN 0964 9662.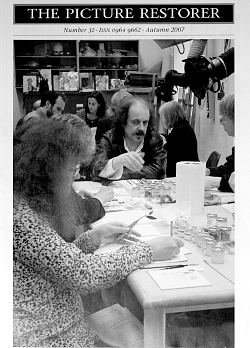 There are also two chapters about the properties and use of B72 Retouching Gels in
Mixing and Matching: Approaches to Retouching Paintings.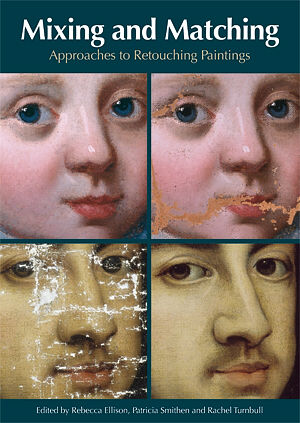 This book presents papers from three one-day conferences organised jointly by the Paintings Group of the Institute of Conservation (ICON) and the British Association of Painting Conservators-Restorers (BAPCR), entirely devoted to the subject of retouching paintings. This publication is an essential reference book for all painting conservator-restorers. More...

Register your email address to receive information about new developments and updates on B72 Retouching Gels, new products and special offers.

Paraloid is the trademark of Rohm & Haas